First Visit Expectations
Thank you for choosing Complete Performance Center for your healthcare needs. We are excited to welcome you to our clinic and begin working towards improving your well-being. This guide will provide you with essential information about your first visit to our center.
Duration: Your initial appointment at Complete Performance Center will last approximately 60 minutes. This allows us to take the time to understand your specific condition and needs fully.
Patient Forms
Upon entering our office, our receptionist will welcome you as a member of our family. If you have not completed the necessary paperwork before your appointment. We will request that you complete our patient forms located at our patient check in kiosk. This paperwork provides us with your health history and information on your condition
Comprehensive History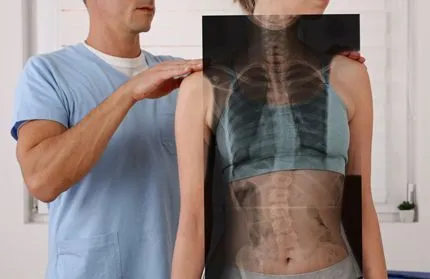 Comprehensive History: Our team of specialists will begin by taking a comprehensive medical history. We want to gain a thorough understanding of your health background, previous treatments, and any symptoms you may be experiencing.

Objective Testing
To ensure an accurate assessment, we will conduct objective testing based on your condition. These tests will help us determine the best course of action for your treatment.
Tailored Treatment
Based on the findings from the history and testing, our experienced doctors will develop a personalized treatment plan that suits your unique needs. We believe in providing individualized care to achieve the best outcomes.
Stretching and Exercise: During your visit, you will be shown stretches, exercises, or a combination of both that are relevant to your condition. These movements are designed to enhance your progress and improve your overall function.
Follow Up Appointment
At the end of your visit, we will schedule a follow-up appointment to monitor your progress and make any necessary adjustments to your treatment plan. Your health and comfort are our top priorities, and we want to ensure you receive the best possible care.

Home Program
Prior to leaving, the doctor will suggest a wellness program to incorporate outside of treatment. If you are in pain when you first come into our office this may include: ice or heat application instructions, certain activities or positions to avoid, and at home exercises and/or stretches. If you desire, our wellness team will work with you also to create healthy habits and routines for your lifestyle. Every person is unique, therefore everyone requires a customized wellness plan. The purpose of our wellness program is for you to achieve good spinal alignment, have a healthy diet, exercise, and maintain a positive mental state.
Patient Centric Care
At Complete Performance Center, we are dedicated to delivering patient-centric care. We believe that every patient's journey to wellness is unique, and we are committed to understanding your specific needs and goals. Our experienced and compassionate team will work collaboratively to provide you with the highest standard of care and support throughout your treatment. We are excited to have you as a part of our community and look forward to helping you achieve your health and wellness goals.
To schedule your first visit or if you have any questions, please call us at (805) 777-7003.
Thank you once again for choosing Complete Performance Center. We can't wait to see you and embark on this journey together!