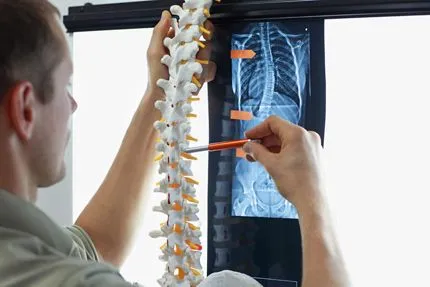 Welcome to Complete Performance Center and Complete Performance Sports Medicine - the premier sport medicine and rehabilitation facility in Thousand Oaks. Our team of highly skilled doctors, trainers, and therapists are dedicated to providing you with the best possible care for all your sports-related and general orthopedic injuries and conditions.

Our goal is to help you restore function and mobility, and minimize or eliminate your pain. We accomplish this by using the most advanced and cutting-edge treatment methods available, tailored to your individual needs. We take pride in our reputation for successfully diagnosing and developing individualized treatment programs for world-class athletes, collegiate athletes, high school athletes, and even Olympic athletes.
At Complete Performance Cetner and Complete Performance Sports Medicine, we offer a multidisciplinary approach to care. We treat each patient individually with a customized therapy program designed to meet their specific needs. We treat a wide variety of injuries and conditions, including ligament injuries such as ACL/PCL tears, cartilage tears, joint sprains, torn ligaments, carpal tunnel, tendinitis/tendon tears, muscle cramps/contusions (bruises), shin splints, TMJ pain, injuries caused by training errors, compartment syndrome, neck pain, low back pain, sciatica, ankle pain, plantar fasciitis, sports injuries, whiplash, wrist pain, shoulder pain, and knee pain.
Our advanced treatment methods, we also provide injury prevention services to help you avoid future injuries. We offer sports-specific training programs, conditioning and strengthening exercises, and education on proper form and technique to reduce your risk of injury and improve your performance.
We believe that a healthy body is essential to achieving your goals, both on and off the field. That's why we focus not only on treating your current injuries, but also on preventing future ones.
We understand that each patient's needs are unique, and we work closely with you to develop a customized treatment plan that addresses your specific goals and concerns. Our team is dedicated to helping you achieve your optimal health and performance, and we're committed to providing the highest quality care in a compassionate and supportive environment.
Our team is committed to helping you achieve optimal health and wellness. Whether you're an elite athlete or someone looking to get back to an active lifestyle, we're here to help. Contact us today for an appointment via phone or online and start your journey towards improved health and complete performance!